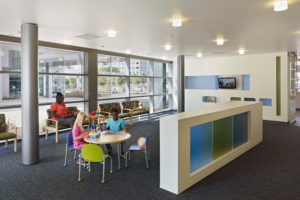 5 Star Car Wash in Fairfield and Vacaville continues it's generous annual support of the UC Davis Comprehensive Cancer Center.
5 Star Car Wash and Detail Center, with locations in Farfield (900 East Travis Blvd) and Vacaville (520 Orange Drive), has continued an annual tradition of donating generously in support of Cancer Research at the UC Davis Health System.
Owner Bill Proestler, who along with his wife Kelly opened the first 5 Star Car Wash about two decades ago, stated "We believe in supporting cancer research within our community. Our family has been positively affected by the superior treatment and care at the UC Davis Comprehensive Cancer Center and we hope others will join in supporting such an important charitable cause."
Over the past few years, 5 Star Car Wash has donated over $15,000 to help find cures for cancer through the innovative research at the UC Davis Comprehensive Cancer Center, one of the Top 50 cancer centers in the nation.
Jonathan Evans, Director of Development for the UC Davis Comprehensive Cancer Center stated "We are so grateful to Bill and Kelly Proestler along with the staff and customers of 5 Star Car Wash for their tremendous generosity in supporting ground breaking cancer research and we look forward to partnering with them into the future".
The UC Davis Comprehensive Cancer Center is one of only 45 National Cancer Institute-designated cancer centers in the United States and serves an area of over 6 million residents in a 33 County region across Central and Northern California.
The Cancer Center is uniquely positioned to facilitate a team approach to cancer research by bringing together researchers and clinical physicians in multiple disciplines from across UC Davis, including biomedical engineering, veterinary medicine and the Institute for Regenerative Cures (focused on stem cell research) to move beyond traditional research models. The results of this research and the resulting clinical trials are then shared with our peers across the country and around the globe in a fervent effort to eventually eradicate all forms of cancer.